Maso Naranch is our adventure
A motorcycle ride with his long-time friend, the lake in front, large rock faces behind, a farmer in the field in the early morning. Many years have passed since that day, when Mario the farmer made us understand that that corner of paradise could one day be ours.
A dream cherished for 15 years and finally that day arrived. It immediately seemed madness, a new undertaking for us with various difficulties to overcome, but then in June 2012 comes the long-awaited opening and also a new adventure. Giving an identity to Naranch, building the value of this special jewel with great potential.
We believe in healthy madness and we often put it into what we do. It allowed us to seize an opportunity that changed our lives. That same madness that makes us say yes to every desire of those who choose us. A madness that makes us dream. Together with you. Our experience has built our value day after day.
Here you live with emotions and joy, here people can seize the moment, admire the beauty, materialized ideas, imagine without limits. Sharing all of this with you is what feeds us every day.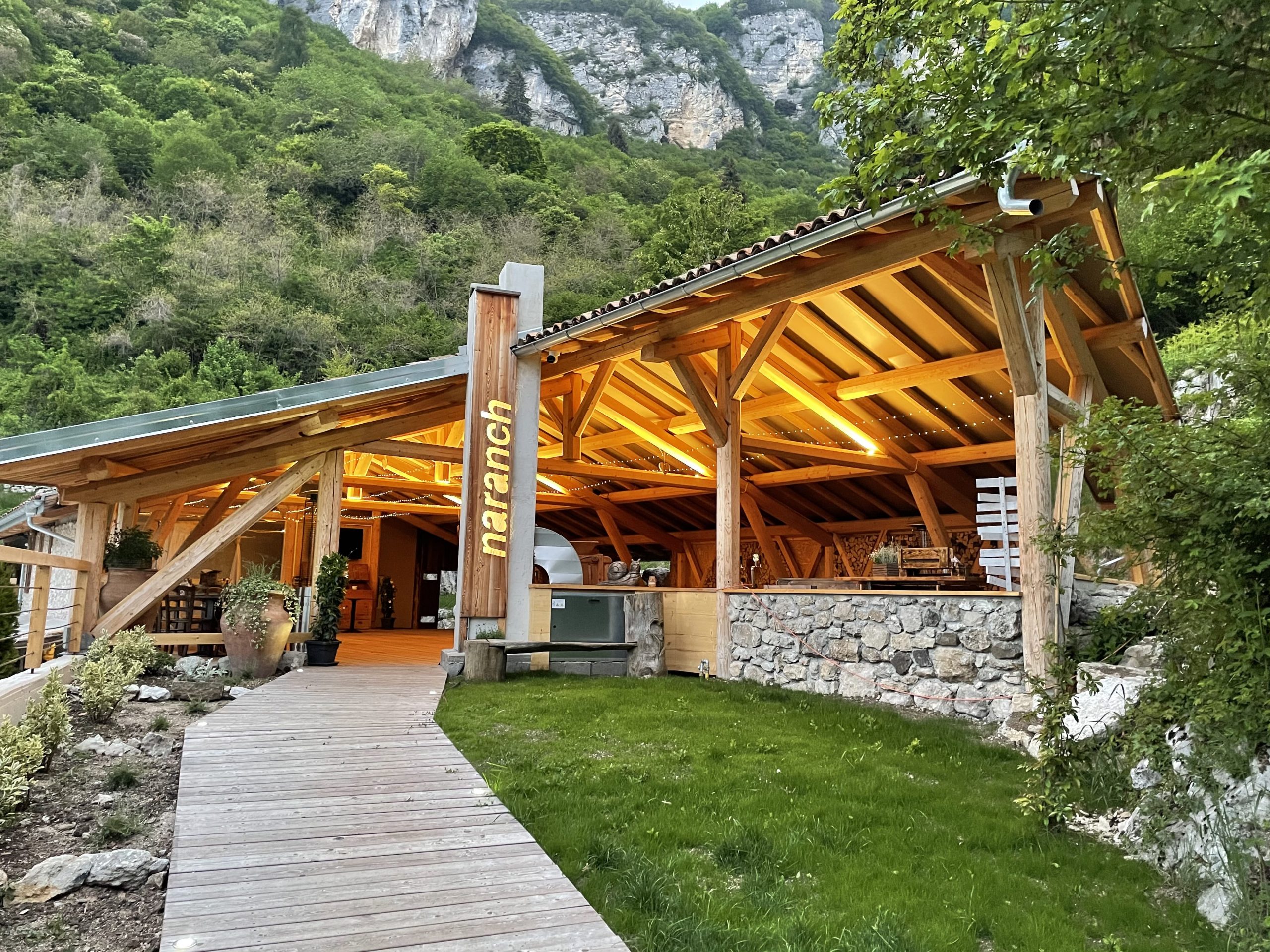 We are a team:
The people of Maso Naranch
Today we have grown and, from a dream shared by a few, we find ourselves a large team, prepared to welcome and listen to your wishes. Lorenzo takes care of the management of the Maso in every detail, making spaces functional and enhancing the image of each product.
Maura is the creative mind who shapes every event and every project.
Chef Alex, as food and beverage manager, takes care of the menus and preparations that concern his area.
Gabriella is in charge of the decorations, with a specialization in flowers and in welcoming guests. In the kitchen and in the dining room we count with a group of collaborators who love teamwork and Naso Naranch, who know the sense of hospitality and who are happy to help makings dreams come true.
Come and see us, we are waiting...